A commitment with our Mediterranean
Since its foundation in 1967, the Celler de Pescador has been involved in the conservation and care of the Mediterranean Sea.
At Blanc Pescador we work to convey and demonstrate our love for the sea. A way of seeing the world that begins by respecting and taking care of what surrounds us: our Mediterranean Sea.
And how we do it?
We care and respect the sea
For six years, Blanc Pescador has collaborated with the CRAM foundation (Centre for the Recovery of Marine Animals) with the aim of preserving, raising awareness, improving, studying and providing solutions in the marine environment.
Currently, from Celler del Pescador we continue to carry out actions to take care of our environment as well as the marine environment.
Some of our projects that we have carried out are:
Loud speakers, loud music...
There is no more CALM on our beaches
At Celler del Pescador we have been committed to the Mediterranean Sea for years.
That's why we ask ourselves… What if from Cala Pescador we make a petition to the coastal councils to implement measures in this regard and thus
restore calm to our coves and beaches?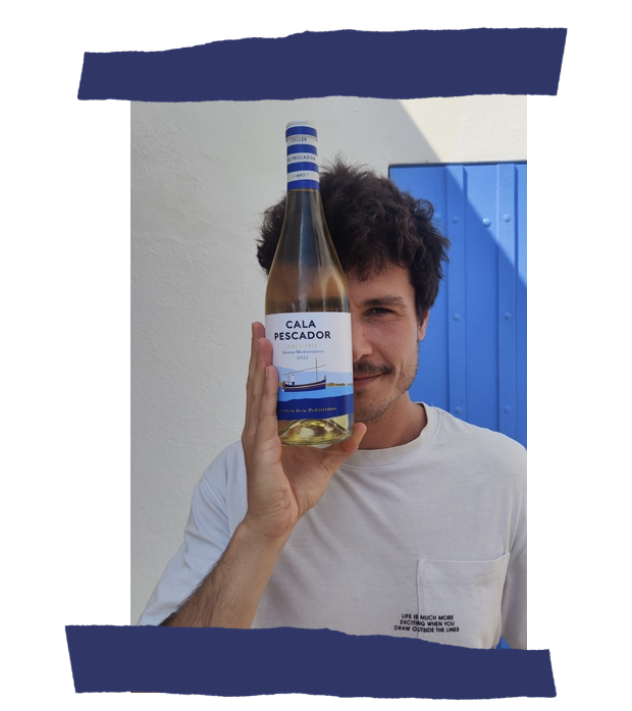 CALA PESCADOR X MIKI NÚÑEZ
Together we created the silent song of the summer to raise awareness about noise pollution on Catalan beaches. A song with a very summery mood where what really matters is to enjoy the calm of our coves and beaches.

LET'S STOP NOISE POLLUTION ON OUR BEACHES!
WE ALREADY CARRY MORE THAN 10.000 SIGNS!